in Your Neighborhood
RetroBath Makeover will remodel your bathroom in less time and for less money than any other remodeler in Your Neighborhood. Guaranteed.
1-Day Bath Remodeling
Make your bathroom look brand-new in as little as 1-day.
Custom colors, sizes and designs.
Unbeatable lifetime warranty.
No stress, no hassle, no fuss.
Best price guaranteed!
Tub and Shower Remodeling
Fall back in love with your bathroom with a sparkling-clean bathtub or shower.
Cover up your tub or shower with a custom liner.
Replace your cracked, stained bathtub.
Install a modern, spacious shower.
Mold and mildew-resistant.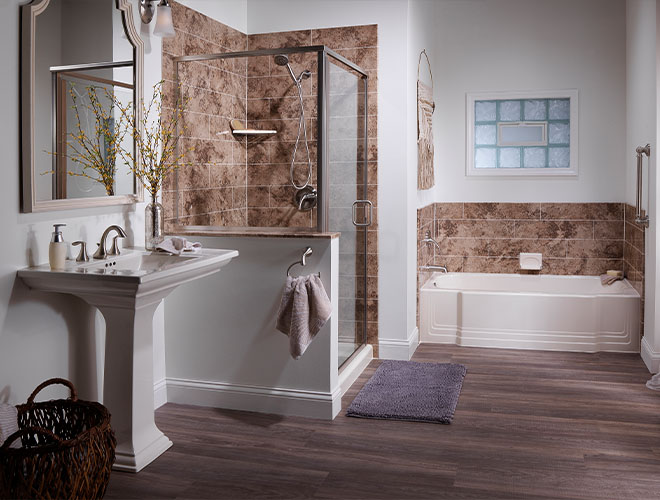 Don't Wait — Get Your Best Price NOW!
1-877-915-4292
Convert Your Tub into a Shower
Never use your tub? Turn it into an easy-care shower!
Modern selection of styles, shower doors and fixtures.
Convenient shelves, grab bars and seats.
Done in as little as 1 day.
Financing available!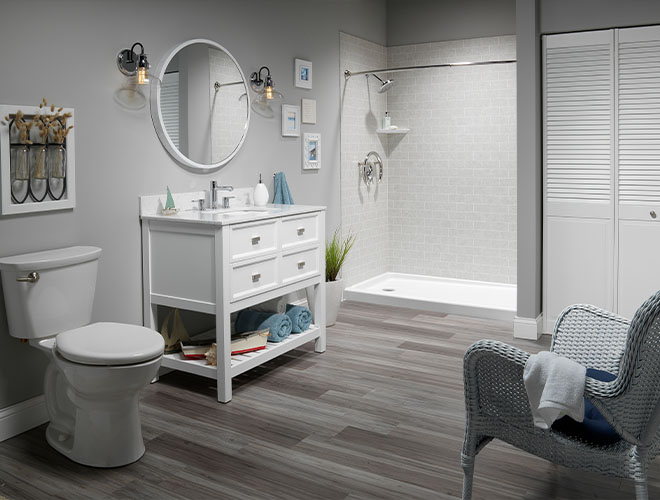 Your Neighborhood's #1 Choice for
With RetroBath Makeover, your needs always come first. We specialize in building custom quality bathrooms at a budget-friendly price.
40+ years of experience.
Local, family-owned business.
Responsive, factory-trained installers.
Price match guarantee — contact us now!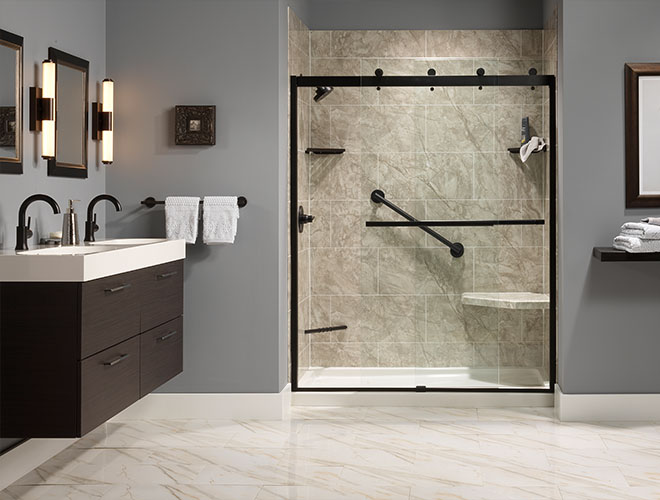 Real Reviews from Real Homeowners
They did a very good job for a reasonable price. I highly recommend especially since everyone else was more expensive.
— Peter K. ★★★★★
The best service that my wife and I have ever experienced. From start to finish was great.
– Bill P. ★★★★★
They were prompt, courteous, neat, and professional. They paid attention to detail and did a few extra small items I asked for as the job went along.
— Jim Om. ★★★★★
We had very high expectations when we started and we are happy to say that they were all met. Everything and anything we asked to be done was accomplished.
— Debra G. ★★★★★
The bathroom went from old and ugly to beautiful and new! We absolutely love our new bathroom.
— Julie AnnJay. ★★★★★
Absolutely a great experience. The bathroom looks brand new and twice as large.
— Marian D. ★★★★★
They started 8am on the dot and finished at 4pm. The bathroom looks beautiful.
— Nick R. ★★★★★
The 1 Day Remodeling process was a breeze. They were helpful, courteous, and professional.
— Henry W. ★★★★★
I really love my new shower. It was done just as I had envisioned it.
— Sumeet A. ★★★★★
Completed right on schedule and on budget. Nothing but compliments on our new makeover.
— John C. ★★★★★
RetroBath Makeover was able to create my mother's dream bathroom and much more than we ever thought possible. Just Incredible!
— Robert F. ★★★★★